About Us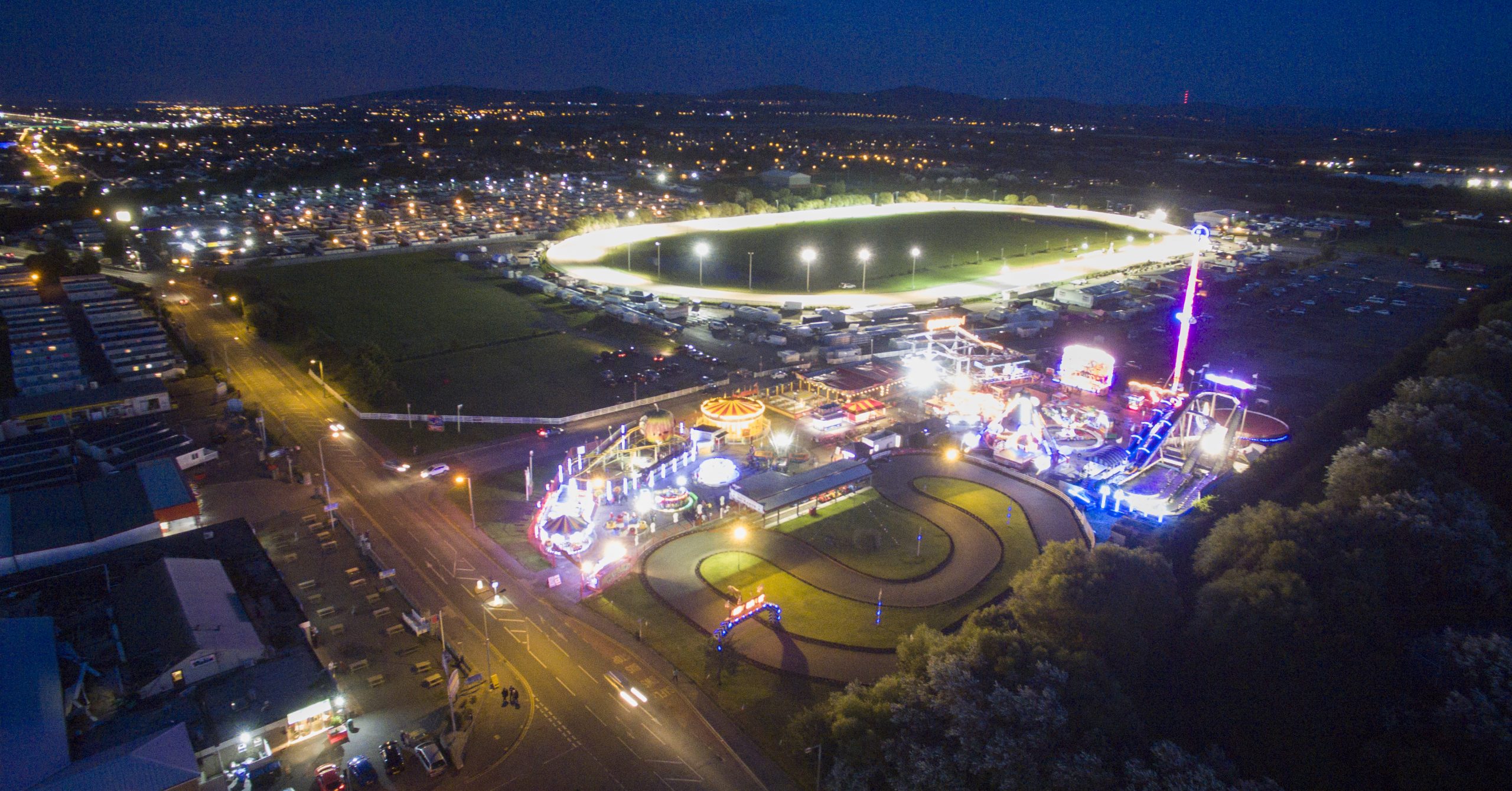 The Biggest and Best Retail Market on the coast, a fabulous Amusement Park together with our very own Harness Racing Track – Tir Prince is a Premium North Wales and North West Visitor Attraction.
Based in Towyn on the North Wales coast we have developed into a major tourist and leisure attraction for both visitors and locals alike.
We are easy to find and our on site facilities are second to none
The Beginnings
The late Billy Williams, father of current Tir Prince Director Adam Williams, set up Tir Prince thirty years ago.
Billy was a driver himself – he became interested in Harness Racing in the 1950s whilst working at Pontins in Prestatyn where there was a track. He loved it so much that one day he went to the races in his Ford Cortina, swapped it for a horse and walked home with the horse! He'd fallen in love with the sport.
Tir Prince was a derelict piece of land in 1990 when it was constructed and we now hold 9 races a year including all of the prestigious BHRC Classic Races, The Billy Williams Memorial Crock Of Gold Series which is for the best horses in The UK and Ireland, The NWHOA Championships, Le Trot Races for Trotters imported from France and many more.
There's big prize money on offer and we hold some of the richest nights in the sport.
Why not join our visitors from all over the world and visit Tir Prince and enjoy first hand our great famous leisure attraction!