Arcades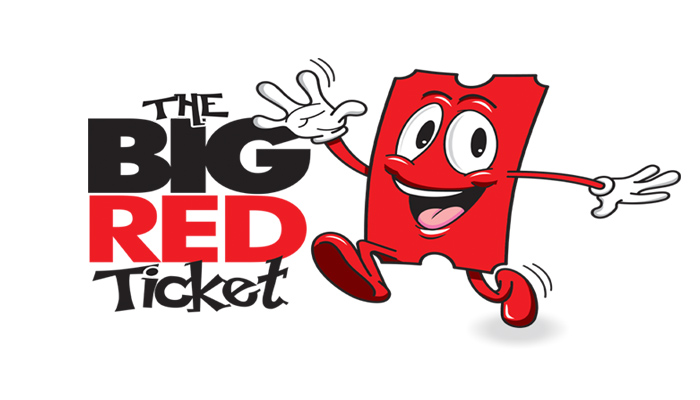 Play Our Games such as Down The Clown and Ice Man to win The Big Red Ticket which can be exchanged for prizes at any of our arcades.
All our Arcades have the latest and best in plush prizes. Toys from the latestest blockbuster movies can be found alongside favourites such as Me to You and Meerkats. Look out for top new prizes like the characters from Peter Rabbit. Great children's characters like Mickey Mouse and Winnie the Pooh can also be found and won.
Mr B's Arcade
29-33 West Parade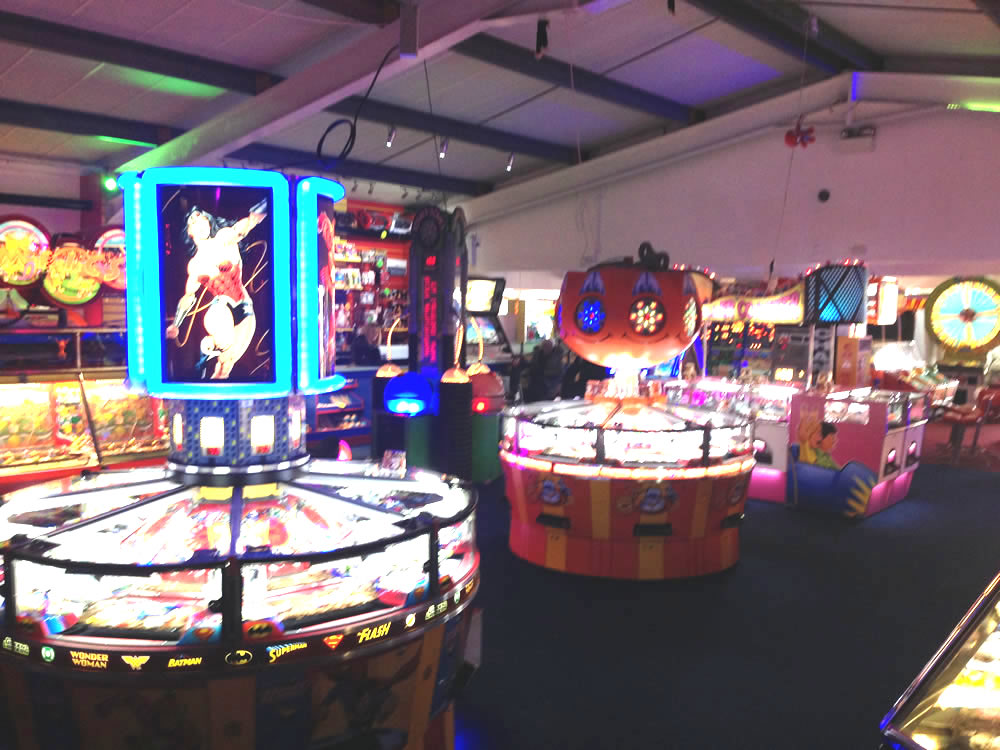 Rhyl
Denbighshire
LL18 1HF
Fun Factory, 10 Sandbank Road, Towyn LL22 9LB
Fun Factory, Towyn Road, Towyn LL22 9HQ
PLUS 2 Arcades 'Leisure Island and 'The Deck' on our latest attraction, Llandudno Pier.
Great Family Arcades
All the latest amusement Machines
Our Amusement Arcades boast the very latest machines, and you are guaranteed hours of fun. We have lots of prizes available and you can test your skills from high speed driving simulation through to dancing with the stars.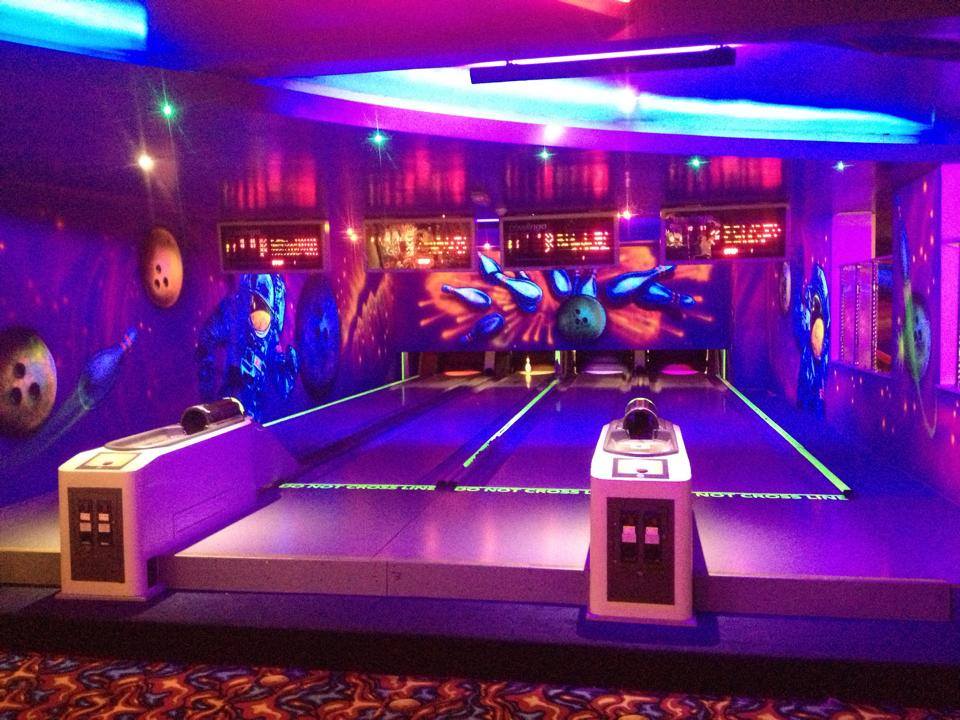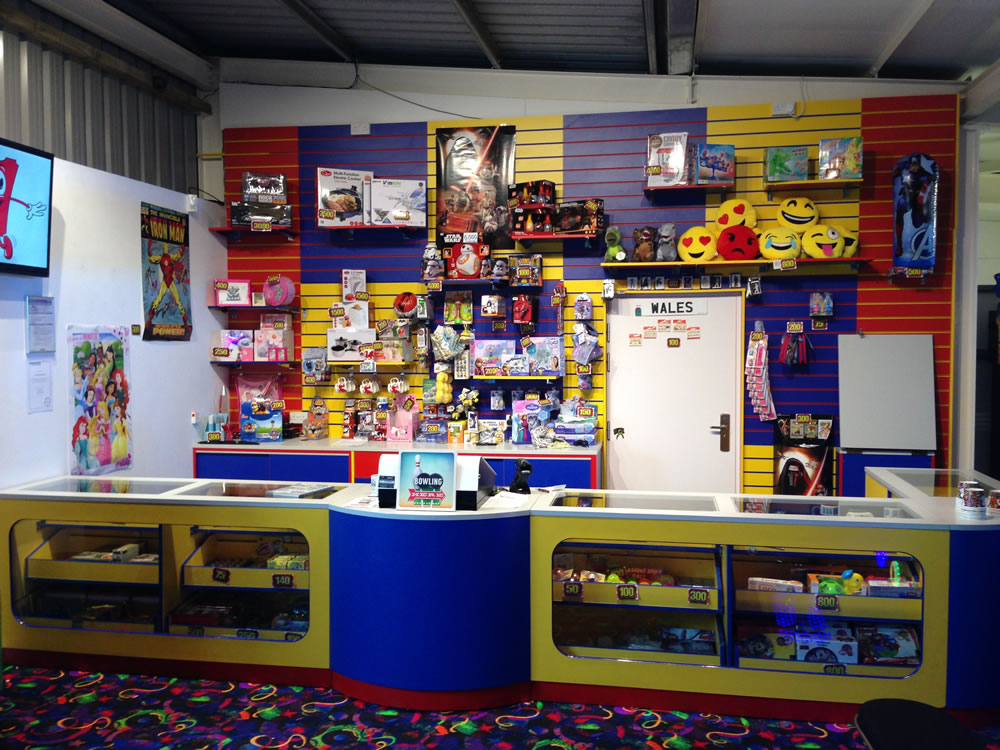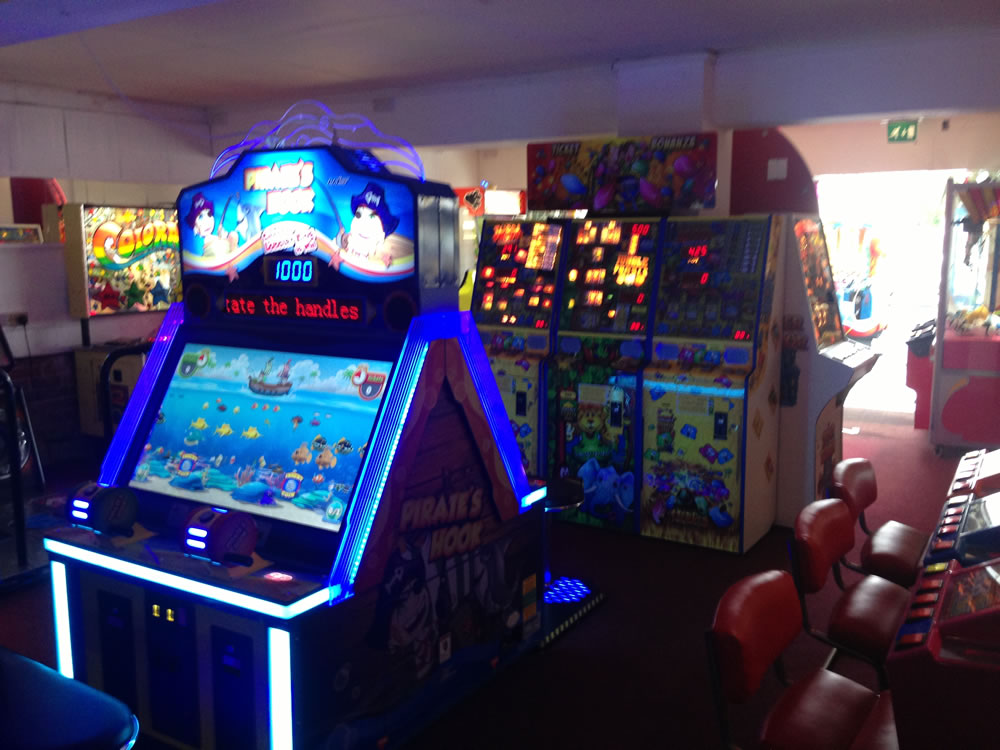 In our MR B's ARCADE, Rhyl and FUN FACTORY in Towyn you can now enjoy the great family game of 'Ten Pin Bowling'. The Bowlingo systems installed in our arcades are the most family orientated bowling systems around, Children of all ages can enjoy the excitment of getting a 'Strike' and competing against the rest of the family for as little as £1 per game. Its great family fun and great family value in one.
Our Arcade Machines Include:
Prize Grabber Machines Retro / Multiplay Arcade Machines Shooting Arcade Machines Dance Arcade Machines Quiz Machines Classic Arcade Machines
We also have 'Over 18's Casino Areas' in Mr B's  filled with the latest in adult gaming machines where you can win prizes upto £500!!!!
Fun for All the Family
Tir Prince Leisure Group
We are proud to offer all our visitors the attraction of high tech video, rides, and amusement arcade machines that are suitable for adults and children of all ages!
BIG RED TICKET REDEMPTION.
Tir Prince Leisure Groups arcades are the only place you can collect BIG RED TICKETS. Collect and save your 'BIG RED TICKETS' from any of our arcades and redeem them in any of our arcades too. Our prize range is growing and improving all the time, choose from games of bowling, sweets, the latest 'Me to You' items, radio controlled toys, house goods, electrical goods, gadgets, consoles, LCD TV's and more. If we don't have a particular item in one arcade we can reserve it for you in another. Look out for the 'BIG RED TICKET' logo when you next play and start collecting.
Be sure to check out our Redemption Shops in Mr B's Arcade, Rhyl, and Fun Factory's Towyn and Llandudno Pier.